On February 14th of every year, the couples of the world go out to celebrate their love for one another. Gifts are exchanged, dates are planned and romantic dinners are overbooked by lovebird. Although the international holiday witnesses an average annual spending of over 13 million dollars, the real gifts of Valentine's Day are exchanged in the bedroom.
History of Valentine's Day
Valentine's Day has long been celebrated as a holiday of love. Curiously, the celebration showed up in different cultures and in different historical eras, but it always took place in February. The best-known story behind the holiday we will be celebrating in a few days is that of Saint Valentine; a priest who married young couples in love against the laws of the then-emperor, resulting in his execution. But, while the saint Valentine story gives Valentine's Day its air of romance, the pagan equivalent of the holiday gives it its sexy factor.
For a perfect Valentine's Day, you and your partner are sure to remember, you need to take inspiration from both the naughty and the romantic elements of Valentine's Day. Buy the roses, light the candles, play the music, reserve the date, and choose the present, but remember that you will be treating your partner to something equally important. You will need to put as much effort into planning the spicy side of your Valentine's Day as you put into choosing the perfect venue for your date and the ideal present for your partner.
Below, you will find 23 pieces of advice by experts to help you plan a passionate steaming hot Valentine's Day.
Below, you will find 23 pieces of advice by experts to help you plan a passionate steaming hot Valentine's Day.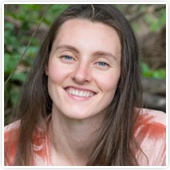 Kate Atkinson
Pleasure Coach and Sex Educator
Kate Atkinson, is a Women's Holistic Pelvic Wellness Specialist, Yoni Mapping Therapist, Embodiment & Pleasure Coach and Sex Educator. Aptly named in business as 'The Pleasure Nerd', Kate has an interesting approach to the inner workings of female pelvic physiology, sexual response and self-care, with her unique way of working she brings spirituality and science together. Passionate about all things woman, Kate was inspired to originally take this career path after her own journey with pleasure, sexuality and pelvic health. This interesting woman lives as a minimalist in the Tiny House that she built with her partner in Australia, together they enjoy a simple life.
Tips:
#1. Get natural! Go camping and have sex naked in the great outdoors, better yet, be as loud as you want and experiment with making different sounds, this will activate your juicy vagus nerve.
#2. Try something new and exciting like playing with food and becoming a delicious human platter, change things up with an evening of sexy role-play or take a Shibari class together if you're into a bit of kink and really want to take things to a new level.
#3. Create a sensual space and give your partner a devotional Yoni (Vagina) or Lingam (Manhood) massage with some nice warm coconut oil and don't forget to include a cheeky 'body slide' while your warming them up beforehand, this move will be sure to really heat things up.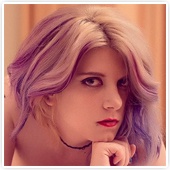 Kitti Minx
Sex coach
Kitti Minx is a promiscuous lady with a penchant for the perverted. Openly bisexual she loves knowing how to please everyone! She blogs her adventures on CosplayCourtesan.com
Tips:
#1 – Think Outside The Box (Literally): Chocolates are a fun and easy gift to get each other for Valentines Day. But instead of just eating the chocolate, bring it into the bedroom! Light some candles and sensually and seductively feed them to each other. Line them up down your partner's torso, let them melt a little, and lick them off one by one slowly and teasingly until you're close to the place where the heat of the action will be. Don't want to get too messy or worried about colored stains on your bedding? Use the chocolate to warm up for intimate time by sharing a steamy bubble bath together and slowly feeding each other the chocolates while flirting. You both get to enjoy the treat, and are then both clean, fresh, and revved up for some bedroom action!
#2 – Make An At Home Movie Night On A Budget A Naughty Good Time: Not everyone can afford elaborate dates or a ton of gifts on Valentines Day. Many couples for financial reasons have to keep things on a budget and stick to what's available at home. It doesn't mean some naughtiness is off the table! Make dinner for each other or order in your favorite affordable delivery and sit down for a fun and sexy movie night. Each of you takes turns picking a movie (either from your disc collection or from a service like Netflix). Start of light with fun movies and Rom Coms but then don't hesitate to start choosing movies that are more "adult" in nature. With hot romantic sex scenes and nudity. Try playing a game to see who can pick the movies with the hottest, sexiest scenes (and the winner then gets to pick what they want in bed!). All the while watching, flirt and tease each other through sensual touches. So by the time the "date" has wound down, you're both wound up to hop right into the bedroom together!
#3 – Dinner….And A Show?: Make your Valentines Date more sexually exciting by making a twist on the usual norms. Go out to a nice restaurant but make sure you get the most secluded booth away from the rest of the crowd. Either sitting next to or across from each other throughout the date, sensually tease each other. Ladies – go out in your favorite dress or skirt but skip the panties and hosiery! (Or wear some sexy crotchless ones.) Ladies can subtly flash their partner under the table to tease them or if next to them, their partner can sneak some peeks and touches. In turn the man can do teasing flashes or let his partner grope and touch him when no one is looking! If you're even more adventurous – do such a date outside! A moonlight picnic in the park or a take out/drive thru date in the car. Get frisky in the grass or on the backseat when you're done with dinner! There's such a thrill in not knowing if someone can see you and watch your or not! (And maybe they enjoy the show too!)
Dr. Stacy Friedman
Clinical Sexologist and Certified Sex Coach
Dr. Stacy is a Clinical Sexologist and Certified Sex Coach who works with all aspects of sexuality, sexual health and sexual function. She specializes in working with couples who want to spice up their relationship, increase intimacy and get on the same page sexually with their partner. She also specializes in working with women who have low libido, painful sex, post menopause, sex pre/during/post pregnancy and orgasmic concerns and also has a passion for working with the LGBT community specializing in transgender concerns. She also has a medical background doing ultrasound which helps in understanding of the how the body works.
Tips:
Make Valentine's Day about spending time together and thinking of unique ways to share love, affection and sexy time rather than it being about flowers and chocolates and expensive dinners. 3 of my top naughty Valentine's Day tips are as follows from romantic to naughty:
#1 Have a picnic dinner on the beach. Bring dessert too, and a towel or chairs to sit on. This can be something that is suggested many times but here is how you can make it different. Buy a book of questions from your local bookstore with general questions or even better, about sex or write some of your own by searching questions online and you will get to know more about each other that you may not have known. This allows the two of you to become more intimate by learning more about each other to help the connection. It can also open up conversation about things you may be interested in trying and were embarrassed to bring up.
#2 If you have the funds, purchase a portable massage table! You can get them online fairly inexpensive so instead of surprising your partner with a massage gift certificate for some place with some person for example, offer it to be done by you! A massage table makes it easier to reach all sides of the person rather than on a bed. Light some candles, put on soft, relaxing music and use lotion or oils to make it even more hot! Try using soy candles as they don't burn the skin and you can pour them on the body as a massage oil once the soy has been melting and turn up the heat with the warmth. You can take turns doing 20 min each and I can guarantee you will be ready for that happy ending!
#3 For those that are much more open minded and want to be extra naughty, try out a swing club. You don't have to be interested in swinging or do anything that you don't want to do but with the music pounding, the eroticism you see with everyone dancing and people all being with others can be a very heart pounding and kinky way to share a new adventure or experience with your partner and spice things up! It may be interesting to go and just watch what goes on while you are able to be sensual with your partner openly in front of others or chose a room there with a door to enjoy just the two of you together. Definitely a Valentine's Day you won't forget!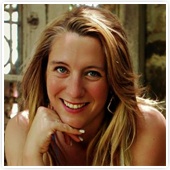 Kendal Williams
Sex and Relationship Educator
Kendal Williams is a real life sex and relationship educator, abundance coach, author, mother of 7 and lover of life. She is known for her raw, authentic passionate style in teaching and coaching. She has co-authored books with David Riklin, Dr. Joseph Cilea, Dr. Joseph Mercola, Gary Craig, Dr. Marcus Laux, Dr. Susan Lark, Dr. Stephen Sinatra, Dr. Julian Whitaker, and Steven E. Kendal believes that our sexuality is one of the greatest untapped areas of life and source of deeper connection and healing to our authentic selves and the creator.
Tips:
#1 Sweet & Spicy – Adventure dates are always the best. Try spicing things up for you and your lover with blindfolds, sweet treats and spicy bites. Explore the use of cinnamon on nipples, honey or chocolate sauce on navels, or chocolate covered chili peppers and champagne. All while teasing the flesh with feathers, ice or warm melted candle wax.
#2 First Class – Rent a limo and have your love picked up it. Have her taken to the destination of your choice where you are waiting with her favorite wine and flowers. After dinner or show, have the limo take you both back home or to hotel and get a little frisky in the back while driving around town.
#3 Make It Naughty – Set up the room with candles and flowers. Put on the best porn music you can find and get down and dirty with your video camera. Create roles for each of you and record your own show. Get into full character and let your inner bad boy and girl out.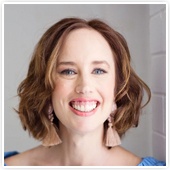 Ruth Sowter
Sex and Relationships coach
Ruth is an Integrated Love, Sex and Relationships coach, yoga teacher, writer, speaker, women's health expert and healthy hedonism advocate. She has spent a decade and over 10,000 hours of teaching, studying and personal experience to create powerful offerings for people wanting to find or improve their intimate lives. Most recently she completed training with the Tantric Institute for Integrated Sexuality. She integrates tantric wisdom with modern teachings from psychology and science on emotions, attachment, trauma, and the brain to bring light to our sexual shadow and healing on a level that is relevant to the particular challenges of our modern lives. Work with Ruth and you will never see your relationships, love or sex life the same way again!
Tips:
My 3 top naughty valentines day tips Valentine's day… love it or hate it, there's nothing more likely to deflate your fun than too much pressure. But, it also sucks to boycott it and imagine the fun everyone else must be having. Here are my 3 naughty ways to take the pressure off and enjoy the occasion:
Do something scary together! You can dare each other to do something silly like run around your backyard naked or smear each other all over with yoghurt…. or watch a scary movie or go on a ride. The adrenaline will do more for you than a bottle of champagne AND you still get to have the champagne, dinner, whatever you fancy after it you want to. But if you do find yourselves falling into bed – you're welcome.
If you want to do the nice dinner thing, mix it up to make it more fun. What about getting some picnic eats or getting Uber eats delivered to the park for a picnic, and maybe some 'just public enough to be scary' in the bushes. Or make a treasure hunt for your partner with chocolates or strawberries that leads to something your partner would love. It doesn't have to be expensive or even sexy (although I'd say most partners would be pretty happy if it was).
There's nothing sexier than knowing someone cares and pays attention to you. It would be criminal if I didn't give at least one suggestion for single people. In some ways, you can feel more free to experiment when you are pleasing only yourself. Don't knock it until you've tried it! What would be the most fun for you? It can be fun getting together with some friends BUT ONLY IF they're going to be positive and fun about it. If they're going to be miserable sods I suggest you skip that and go for some personal playtime. Gather anything that delights your senses – your favourite chocolate, fruits, wine. Set up a playlist you adore and then really spend some time with you and your body.
If you want to watch a movie or have a bath or a nice meal for one – do it. Really savour the time as if you were pampering someone you're head over heels in love with. You can leave it there or you can move into self massage and/self pleasuring. Whatever you – spend AT LEAST 20 mins touching yourself in any way that feels good without going over into orgasm or using any toys with batteries. Believe me, it's worth it. It takes this time for your body to get the chemical response that gives you that awesome post coital glow.
Dr Kimberly Uttley
Sex and Relationships coach
Dr Kimberly Uttley is a Clinical Sexologist and Sex Educator. She maintains an open-minded, non-judgmental and sex-positive attitude and environment. Dr Kimberly believes that Education and Communication are the fundamentals of any relationship. With education to all (adults, teenagers, children, and elderly) a lot of questions, curiosities and misconceptions can be cleared up. Through education comes understanding. Her goal is to open up communication between parent and child as well as between sexual partners on all aspects of sex and sexuality.
Tips:
So you want to get a bit naughty this Valentines Day? Check out these 3 ways to get down and dirty with your partner. Each Level gets a bit naughtier so give the one a try that fits your style. Or go all out and try all three of the following!
#1 Act out a porno together! Get cheesy, have him pick up a pizza on the way home and deliver it to the house… we all know where that story line goes!
Maybe the pizza delivery man isn't your cup of tea – just know there are millions of scenarios at your fingertips! Give the Google bar a search if you need a few ideas.
Not sure what to do? Put on a porno and do what they do in the movie. Mimic their moves and their noises – soon you will have the famous O face just like them!
Hey, let's face it you are going to feel a little weird and laugh a bit. But that is all part of the fun! Give in and be cheesy.
Make up your own scenario! What would really get you going? Talk out fantasies with your partner. Go all out and get costumes and props to make it feel more real.
BONUS – a little post coital cold pizza in bed isn't a bad thing to have!
#2 Valentine's Day falls on a Wednesday this year – did I just hear a camel yell HUMP DAAAY?! Well like most hard working adults you might have a 9-5 to contend with but don't let that stop you! Use every minute of the day to tease your partner and get them so worked up that they just can't wait to rip the clothes off your body that night.
In the morning wake them up with some kisses below the belt, rub them down in the shower, do whatever your naughty heart desires. But remember we just want to tease them at this point; we want them to beg for it later that night!
Throughout the day send them text messages of things you want to do to them. Be as detailed as you want, let them really know how much fun you two will have.
Send them some naughty gifts at work – discreetly of course! Give them some naughty underwear/lingerie, a book on sensual massages, a pair of handcuffs, a new toy, a naughty dice game or really anything that turns you on. Be sure to text or leave notes of how you will use the gifts that night.
BONUS: See if you can get them so worked up they find a way to get out of work early!
#3 Now for the not so faint of heart: Whips and Chains excite me… Na na na come on! Let's take that next step. Maybe you've played around with some spankings and light bondage but take it up a notch.
Book a night a fancy hotel – but no dinner beforehand. That is what they invented room service for!
Pack a bag of just all the essentials: Condoms, blindfolds, nipple claps, flogger, vibrators, sexy clothes, massage oils and of course, some goodies to tie your partner up with.
Arrive at check in time and go straight to the room. Tie your partner up to the bed in as much or as little clothing at you desire.
Tease them and please them. Use the goodies in your arsenal all the while bringing them to the point of orgasm but not going over.

Clamps on the nipples.
Run ice over their bodies.
Use a flogger on their thighs or to softly glide over their genitals.
Give them love bites all over
Give a little bit of pain and a lot of pleasure.

Then take a break and order dinner – here is where room service comes into play!! Keep them tied up as they drop off the food (covered up of course – bell boy doesn't get any free shows!).
Do not untie them but feed them bite by bite… sensually caressing them as you see fit. Tweak the nipple clamps as you go too. Tease them bit-by-bit.
Make them BEG you to stop feeding them and make them cum.
BONUS: If you are lucky you'll be next door to another couple and you can see who can get louder!
Dr. Markie Twist
Licensed Marriage and Family Therapist
Dr. Markie Twist is a licensed marriage and family therapist and mental health counselor, clinical fellow and approved supervisor, and certified sexuality educator. Dr. Markie is co-author of the books, The Couple and Family Technology Framework: Intimate Relationships in a Digital Age, and Focused Genograms: Attachment Focused Intergenerational Assessment of Individuals, Couples, and Families (2nd ed.). Dr. Markie serves as the Program Coordinator of the Graduate Certificate in Sex Therapy Program at the University of Wisconsin-Stout, and as faculty in the couple and family therapy programs at the University of Nevada, Las Vegas and the University of Wisconsin-Stout.
Tips:
Here are my top three naughty good time tips for couples celebrating Valentine's Day –
#1 READ! Yes, you read that right – READ! Read your favorite erotica to each other. It is a sensual experience to one's ears and one's mind, and bonus if it leads to trying out some of the sexy moves from the stories.
#2 Go shopping together! I mean it – go to your favorite sex shop and pick out a new sex toy to play with together. Third, honor equality in your relationship. One of the original origin stories about this holiday is one of EQUALITY – the story goes that Valentine was killed for marrying Christian couples when the Roman Emperor, Claudio, had forbidden such a practice. Today, however, often the holiday feels anything but equal, particularly for men in cisgender, heterosexual partnerships. Instead, they often feel tremendous pressure to gender this holiday right – get the right gift, perform the right way sexually, make the right meal – it can be a lot of pressure!
#3 Be a helping hand to your partner! Couples would do well to lessen this pressure by focusing on the origin of the holiday instead. This can be accomplished through sharing in the holiday together – do the tasks of the day together, make meals together, give gifts to each other, and take turns enjoying each other and each of your sexual favorites together!
Pauline Ryeland
Intimacy & Sex Coach
Pauline Ryeland, Intimacy Whisperer ® works as an Intimacy & Sex Coach & Educator. She is certified as a Tantra Teacher, Somatic Sexological Bodyworker, Master Trainer of NLP & Subconscious Reprogramming. Pauline works with individuals and couples around any challenges they may be experiencing with intimacy, sex and relationships. Pauline works with mind, body and spirit to bring you to alignment with your intimate and sexual desires and specialises in libido coaching as well as releasing genital pain & numbness. Pauline is passionate about awakening people to their full orgasmic experience as well sustainability of relationships, to deepen connections .
Tips:
#1 One of the sexiest things you can do is the "Undressing Ceremony": Oh my….this is how it goes.
Stands with eyes closed for the whole process
Partner stands side on to you and places one hand on your heart and the other hand on the back of your heart
Take 3 deep breaths together
Partner with hands on heart space, slowly moves around the body of the person with eyes closed.
Slowly touching, caressing…however staying away from genitals & breasts
The idea is to slowly, erotically begin to massage your partner out of their clothes until completely naked!
Once complete, switch roles
Once both naked, continue the gentle erotic dance with each other and see where and how it unravels…mmmm
#2 Sensual and erotic massage:
First off gather the goodies that you'll need for the massage. Some delicious chocolate, feathers, pieces of fabric like silk, satin or something furry and with texture. Some mango or other yummy fruit and of course something you can use as a blind-fold.
Make sure the space you are going to have this massage is set up nicely, candles, music all the essentials to set the scene.
A massage table helps your back, however the bed or a cosy nest on the floor can work too.
Make sure you have a good quality oil and I tend to steer away from scented ones as they can become irritants if used on the genitals.
The idea with the massage is to have no agenda and just slowly experiment with types of touch. Using all the accessories will give different sensations as well as using the tips of your fingers, the full palm of your hand, the back of your hand, your forearms are all great to use with varying pressure.
It's important to ask your partner what they are comfortable with in terms of touch. They may not want internal massage if a woman. Male or woman might not want their anus played with. It's important to honour these agreements, even if the tempo changes during the massage.
As this is a sensual massage we want to keep the hard, therapeutic style touch to another time.
The goal is to awaken your partner, tease them, have them wanting you to touch them more in their erotic places.
If massaging a woman, slowly caress the breasts for a long time before slowly teasing the vulva. Gently gliding your hands, teasing as much as possible before going for more harder definitive strokes on the labia.
Wait for as long as possible before entering the vagina with your fingers.
If you are massaging a male, again tease the whole body with running gentle hands over the penis without stopping. Keep them wanting more, wanting you to fully caress their penis.
Follow the energy and see where you end up!
#3 Role playing is another fun and sexy activity to do with your partner:
You can take turns to dress up or create a theme for the evening's activities
You can meet up in a bar and pretend you don't know each other
You can have some phone flirting or sexting
Create and build up to some fun; put notes in their bags, draws, lunch packs wherever they may find it that leads to something else or builds up the excitement
Meet them for a drink or dinner if you're a woman and just have lingerie on under a coat
Or meet and have no undies on and then of course tease them with that knowledge
If you're a guy you can whisper erotic things for them to hear, what you'd like to do and of course the more inappropriate place to do that the better
Let your imagination go….it can be so much fun what you can create.
This how to spice things up – Happy Valentines x
Katrine Berling
Sexologist
Katrine Berling Katrine is a sexologist, couples therapist and sex teacher. She has been working with female sexuality for the last 10 years, helping hundreds of women, to understand the female body, get more pleasure, and better sex and orgasms. Visit her website at katrineberling.dk
Tips:
It is known that experiences make us more happier than things. The joy of things often decreases over time, while experiences will become a part of us. Experience will also build the relationship between us and create a ground for something new and exciting. And who does not want it? Many couples talk about missing passions in the relationship or that the spark has gone away. The reason is quite simple – we forget to keep it exciting. But by creating experiences for each other we can regain passion and sparkle. But it requires that we invest some time in our relationships. Therefore, use valentine to give your partner an experience with you. An experience can be many things, you may want to take a tango lessen, a massage course to learn to massage each other or a cooking lessen. Its quet simple The best gift you can give its parties is … I want to be with you and invest in our relationships.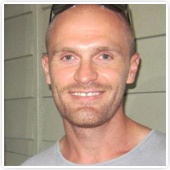 Chris Manak
Dating Coach
Chris Manak is Australia's leading dating coach for men. Running his company Manic Workshop -manicworkshops.com – since 2008, he is regularly featured in national and international media.
Tips:
#1 – Take Notes: We men typically aren't that great at getting presents, especially on a day that is all about gooey love. So something that can be quite helpful for these somewhat stressful 'present occasions' can be taking notes leading up to it.. In the weeks or months leading up to Valentine's Day, pay attention! It could be a jacket that she liked but didn't buy, it could be the earrings that she gazed at in the window, it could be the restaurant that she's been wanting to try. Whatever she mentions, or whatever comes to mind, just quietly note it in your phone so that when the day comes, you have a list of ideas.
#2 – Memories Over Materials: If you're still stuck on presents, or you'd rather something with a little more meaning, sometimes the best gifts are not actually material gifts. Think 'memories over materialism'. It doesn't take much to buy some lingerie, it does take a lot to plan a weekend away. It could be dinner at an amazing restaurant, a day trip to a local winery, a weekend down the coast, or if money is tight, it could even just be a well-planned picnic in the park. Sometimes memories are the best gifts, because wherever we go, we will always have them.
#3 – Go Out If you're a single lad: Valentine's Day is definitely a night to go out. Many single people avoid going out on Valentine's Day because they don't want to see all of the happy couples. But what they forget is that Valentine's Day is also a night of single people out supporting each other. Groups of single women head out to dinner, or to drinks, or to events, just to enjoy the night with their friends (as opposed to sitting at home alone). And unlike any other night, dating is on everyone's mind. So go out! Go to a bar, go out for drinks, go for dinner, go to a singles event. And then be bold enough to say hello should the opportunity arise.
Addison Bell
Sex and Relationship Coach
Addison Bell is known for her fierce passion for helping others reach their life potential. Over the last 10 years, Addison has gathered a multitude of skills and knowledge and has integrated these modalities into her own Tantric healing blend. Addison has a Master's in Counseling and has training/certifications in sexuality, body-image, Reiki, and other experiential techniques. She is a raw and honest individual who uses both her years of experience and her personal journey to help people to move forward. Clients are refreshed by her open and honest approach to issues of body-image, sexuality, desire, and shame.
Tips:
#1 Bubble Bath: A romantic Valentines night with your woman does not have to be expensive. Take some time to run a hot bath and place some beautiful rose petals in the water with her favorite scent. Have a bottle of wine ready with some light foods you can eat while luxuriating together. Then to add to this date have the bedroom set-up with candles, flowers, music, and mood lighting. The key here though is to not have the expectation of sex but to just connect with you woman. This will increase your chances of actually getting some 10-fold if you are going in with no expectations.
#2 Blindfolded Date: This is one of my favorite date ideas because it can make the ordinary extraordinary. Go out and grab a blindfold. Then plan a yummy evening of dinner, an event, and possibly a romantic stroll in the park. The difference is your partner will be wearing a blindfold the majority of the evening. In order to turn-up the heat on this you can add some soft teasing caresses throughout the night but don't let things get directly sexual until towards the end of the evening. Then keep the blindfold on your partner during sex which will increase attention on sensation.
#3 Seductive Picnic: It's a little chilly out this time of year and so this picnic might need to happen on the floor of a room of your home. First thing is to find finger foods of different textures. Then make sure you have water, maybe wine, and then something bubbly. Set-up this beautiful scene on the floor and get naked! Each person is going to take a few minutes to sensually feed the other while also caressing, touching, and kissing. The receiver should keep their eyes closed in order to fully experience the sensations, flavors, and textures. Then sit in the sexual energy this experience creates while you help each other finish your meal. You can increase the arousal by bringing in different fabrics, textures, and scents.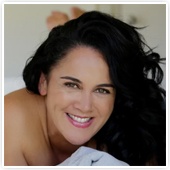 Patty-Ann Waho
Intimacy Educator
A Sex-Life & Intimacy Educator and Mama to four Kings (sons). New Zealand born, of Maori descent, now residing in Australia. Having been in emotionally and physically abusive relationships has made it her life's mission to educate the art of self-love, self-awareness and self-confidence, guiding her clients how to make enlightened and educated choices in their own sexual & sensual relationships. Suffering from emotional paralysis? Teaching new ways to communicate your truth without shame or self-judgement, by creating your OWN normal. Is here to inspire you through her deep intuitive work, evoking pleasure and joy within.
Tips:
See my February Article – Bringing Sexy Back
#1 Be Real
#2 Get Real Connection
#3 State your Inner most Desires
#4 Open Conversations Leads to Blissful Lovemaking
Derek M
Men's health Blogger
Hey folks, It's great to have met you, I really do hope that you enjoyed this article and found it helpful and informative. I Suffered from ED for a few years before taking a short while to reverse it after going down the usual route of those little blue (and expensive) pills, (not an actual cure but a treatment to temporarily relieve the symptoms). Be sure to check out My Highly Recommended products and start taking positive steps in the right direction to cure your erectile dysfunction. And don't forget to grab your free copy of The Testosterone Report and The Morning Wood Report.
Tips:
My Top 3 Naughty Valentine's day tips, are pretty simple!
#1 Be romantic, very romantic! This is the day to let out the romantic Romeo, the Latin lover in you… or the Christian Grey!. Roses, Chocolates, and a bucket of Champagne by the bedside. A blindfold and handcuffs come in hand here. The use of these "lovers tools" ought to be obvious, once she is blindfolded and cuffed, slowly caress her body with a rose, be sensual, very sensual! the feeling will drive her wild! she won't be able to predict or anticipate what you're doing or going to do thanks to the blindfold and will be totally submissive to you..thanks to the handcuffs. The feeling of you licking the ice cold champagne off her body..she will just love and will drive her insane!
#2 Enhance your own sexual performance by taking oral L Citrulline, approximately 3-4g around 30 mins before the act. It will increase your nitric oxide for a more athletic and lasting performance. Tip Three, Ohh wow..this one ought to be outlawed! get your hands on L arginine cream, available on Amazon. This you rub on your partners vagina and clitoris. It enhances blood flow to the area, making it more sensitive to stimulation and yes, enhanced orgasm.
#3 Bonus is you can share it! it is something you could apply to your manhood for harder and firmer erections! Enjoy! And have a Randy and Vivacious Valentines!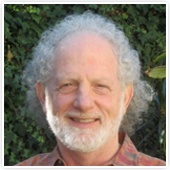 Somraj Pokras
Orgasmic Sexologist
Somraj is the Orgasmic Sexologist as an author, trainer, coach, and counsellor. Follow his steady feed of sexual news, articles, tips, advice, answers, science studies, and erotic experiences for Tantra, TantricSex, and Orgasmic Sex via Twitter or LinkedIn. Somraj has written 10 books about Tantric Sex, posts regularly to his Orgasmic Sex blog, and maintains the TantraAtTahoe.com website. In his previous life he was a people skills training consultant and team-building expert. When he's not writing he's probably skiing, hiking, walking his dogs, or making love to his beautiful wife of over 20 years.
Tips:
Yab Yum: This is the classic Tantric lovemaking position where one of you sits on the other's lap while your jewels (genitals) are coupled. This way you can look deep into each other's eyes, kiss passionately, press your hearts together, and exchange energy at all your chakras (subtle energy centers aligned along your spine). Lock Breath While you're making love in a position that allows you to kiss, lock your open mouths on each other. Then alternate breathing so one breathes in while the other breathes out. Not only is this so deeply intimate, but as your oxygen is consumed, you'll find yourselves swooning together. Just make sure you sip a little air before you pass out. Only Oral To show how much you love and care for your sweetie, blindfold them and lay them down spread eagle. Warn them that they can only receive and not reciprocate until you give permission. Tie their hands and feet to the bed if you like. Then lick them all over. When you get to their jewels, take your time like you're savoring an expensive wine or scrumptious dessert. Lick and suck to your heart's consent until they've had all they can take.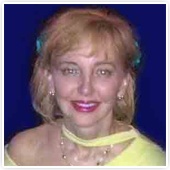 Lana Cole
Licensed Marriage and Family Therapist
Lana Cole is a Licensed Marriage and Family Therapist in CA. She has had her private practice in the city of Orange for 7 years. She got her MA from the CA School of Professional Psychology. Lana specializes in relationship counseling, dating, and anxiety spectrum disorders. Lana helps people with relationship stress, trust issues, fighting, miscommunication, financial, parenting conflicts, intimacy and sexuality. Lana is an expert on YourTango.com and Quora. Learn more about her work on www.counselingforhappylife.com
Tips:
#1 A Bath Together: After a light meal, get in a warm fragrant bath together and start slowly washing her body. Let every touch be gentle and soft enjoying sensual connection. Build up an appetite but withhold your passion. After the bath wipe each other's bodies and lead her into the bedroom.
#2: A Sensual Breast Massage: Sit on the bed with your back against the headstand, stretch your legs out, put a pillow on your chest and another one on your lap and let her sit on top with her back leaning on you. Slowly start massaging her breasts using some fragrant oil, moving in light circular movements under and above her breasts, avoiding her nipples for a while. Then start softly squeezing and massaging them.
#3: Use a New Toy: Get any vibrator with multiple speeds and experiment with circular movements around her clitoral and vulva area, varying speeds based on her reaction. Use different attachments, but always get her feedback. When she is ready, remove the pillows, and you'll be in one of the best positions "Reverse Cowgirl." Let her take the lead and yield to pleasure.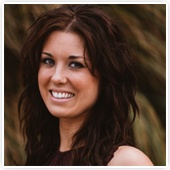 Dr. Cat Meyer
Licensed Couples Therapist
Dr. Cat Meyer, PsyD, LMFT is a licensed couples therapist #88224, sex therapist, yoga instructor, and reiki practitioner dedicated to evolving the relationship we have surrounding sexuality and our bodies. She is the founder of SexLoveYoga.com, an online platform integrating various schools of thought including science, body movement, psychology, and spirituality designed to help people create a deeply fulfilling, prosperous relational and sexual life. As an expert in sexual health, Dr. Cat sees clients in her private practice office in Beverly Hills and leads workshops and retreats internationally. Dr. Cat is the host of the podcast Eat.Play.Sex and author of the blog SexLoveYoga. To learn more about her work, visit her at her website or Instagram @sexloveyoga .
Tips:
#1 Make Love With Your Eyes Open: Gaze into each other's eyes as you kiss, thrust, or orgasm. So often we close our eyes to get focused and dropped into a physical sensation; however, it can also become easier to check-out of the experience, fall asleep, start going over your to-do list, or start mind-tripping on how you're performing. >Eyes open and connecting not only opens your experience to a whole world of visual sensations that you can anchor to and get lost in exploring. Eyes open also helps to ground you to the present and connects you more passionately to your partner when locking eyes.
#2 Forbidden Sex: Humans LOVE to engage in behavior they 'aren't supposed to do.'Think about how you and your partner can create a scenario where you're breaking taboo. Dirty talk to each other at a normal volume of conversation at a public restaurant for other tables around you to hear bits of.Have super quiet, hot sex,behind the book stacks at the library or in your childhood bedroom while visiting yourparents' house for the holidays.
#3 Use your Voice: Use your phone's voice text or your favorite voice memo app to send your lover recorded pieces of a sexual fantasy throughout the day. The anticipation to receive another part of the story will leave your partner wet and wanting more. Make it a collaborative play by having you each take turns to leave the next few lines of the story.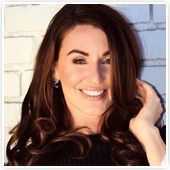 Amy Taylor
Elite Model and Blogger
Amy Taylor is a native Californian. While spending nearly 2 decades as a published model, she also received her undergraduate degree in Berkeley, MBA in Los Angeles, and commercial pilot's licenses in Arizona. When she's not found in front of the camera, she's enjoying the sunny skies flying, keeping fit at her local gym, or at the beach playing with her dog.
Tips:
Hi couples! It's almost that day again and no matter what your partner says, I promise that deep down he/she craves a passionate lover with whom to celebrate. Valentine's Day is the perfect holiday opportunity to rekindle your sex life and pave the way for the two of you to have a year of amazingly great sex. Many relationships get a little stale after a while and, in that spirit, I'm here to suggest a few tips to make things exciting again! Choose where you want to have crazy sex. Think back to the last ten times you two had sex…was it always in the bedroom? If so, you two may need a little more variety (and no, switching positions isn't always enough). This Valentine's Day may I suggest that you go to a shopping mall and start talking about how all the couples there are going to have fantastic sex tonight (and that they'll all have wild stories to share with friends the following morning).
Go try on some sexy lingerie, and perhaps go in the dressing room together! Sure, there's a chance that you'll get caught and asked to leave (but that's part of the excitement). Ladies, undress while he's only allowed to watch you in the mirrors. Gentlemen, stand behind her and undress her while she looks at the two of you in the mirrors. Whisper to one another how improper you're being; use the fear of being caught to add to the thrill! If you end up being able to go all the way, it's probably best to make it a quickie and keep it quiet…it'll be exciting for both of you and add variety to your sex life together. If that sounds like too much, think about going to a hotel room…anywhere that's not in your same old bed will add variety. You can rent a room near a restaurant, fill it with red balloons and add red roses. Have them deliver champagne on ice, and instead of going back home after dinner, surprise your partner by taking him/her to the hotel! It'll be an exciting change of pace.
Gentlemen: be more assertive and take control. Have you two gotten comfortable? Have you stopped planning fun things together? Guys: take charge. Tell your girlfriend where to be and what to wear, and when/if she complains or laughs (she may not be used to this anymore, if you've become complacent), just tell her she's been a good girl and you have a surprise for her. Tell her to groom, and that she shouldn't wear any panties to your date (tell her that if she does, you'll make her take them off in public and give them to you).
Remember, guys: all women want a strong alpha male, so stand your ground and be the man in the relationship. If your woman is planning your social life, trust me, she secretly wishes you'd be less comfortable and spice things up a bit, like you did when she wasn't yours. Be the guy she met…show her you're confident and can make plans. She'll love it! Ladies: give him an adventure he can brag about to his friends. In many long term relationships, sparks start to dwindle and couples act like best friends instead of passionate lovers. If you haven't done anything special for him in a while, Valentine's Day is a perfect day to do it.
Wake up early and make him breakfast; serve it to him in bed and after he's done, pounce and initiate sex! He'll love being spoiled and wanted, all in the same morning. And when you make love, add emotion to it…don't just go through the motions. Hold eye contact; remind him that you really want him. Make him feel like the only man in the world. He'll be feeling on top of the world and bragging to his friends about what a great woman, you, he's so lucky to have. So couples: make this the best Valentine's Day of passionate sex.
As a matter of fact, any of the above can be done any day of the year. Patch up whatever is missing from your love life today…remember, what it took to get him or her is what it takes to keep him or her!
Anita DeFrancesco
Sex & Relationship Coach
Anita DeFrancesco,M.A. Founder Tantra Wisdom. Modern Sex & Relationship Coach, Somatic Psychotherapist, Author of "Live Free". Podcast:Mindfulness-Sexuality-Relationships. Based Philadelphia-Bicoastal Los Angeles. A visionary leader with an insightful wisdom in the areas of self empowerment, self discovery, and transformation. A devotee of the human condition,, emotional awareness, sexuality and relationships. TantraWisdom.com Facebook Public Group Tantra Wisdom, Facebook Business Tantra Wisdom
Tips:
#1 Explore Fantasy:
Personalize his/her stash boxes with names attached and heart covering
One take the lead, visit the local sex toy store and mastermind the props
Fill boxes with kink toys, candles, exotic nighties, lubes, kama sutra book, blindfolds
Add to your personal boxes, continue to build on your sexiness
#2 Journey into the Senses:
Practice melting hugs all day
Share a sex list of do's and don'ts
Tantra Wisdom Ritual : sitting on pillows across from one another, begin with eye gazing and gentle touch to the face, neck and arms. Next is sense of taste. Use blindfold and take turns feeding each other succulent fruits dipped in champagne. Next is ears, pulling lobes and dancing your tongue around ear surface. Exchange ecstatic sounds from the deep. Then practice "wild tongue" as you witness each other's tongue in a swirl; later connect your tongues and suck your juices.
#3 Sexual & Sensual Integration:
Dress the bedroom
Flourishing wallpaper of hearts to set the tone
Memorable photos adorned
Lots of flowers and incense
Sprinkle floor with rose pedals
Satin sheets affixed to the bed
Warm coconut oil for massage
Feathers for erotic soft touch
Open your gift boxes and integrate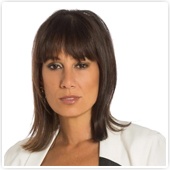 Dr. Debra Laino
Sex and Relationship Therapist
Dr. Deb Laino is an international author, private practice sex and relationship therapist, professor and major media contributor. Her website is www.yoursexdoc.com
Tips:
#1 Surprise your Partner with Something Super Sexy to Wear! Plan an evening around the outfit- so for example sexy lingerie with a picnic on a blanket on the living room floor. Include light food, wine (or a non-alcoholic beverage).The conversation stays away from kids, money, and any relationship issue. Conversation should be light and flirty as well as playful. (Optional: lay kinky things around the blanket or room such as handcuffs, lube, nipples,timulators, etc.)
#2 Instead of the Same old "house" set up the evening in a hotel room Even ifthe hotel room is right down the street- The novelty of the hotel room will often bring about feelings of a "get away"- getting away from your day to day life. Grab a light dinner and some light drinks and go back to the hotel room and let loose!!(Optional: Pretend to meet each other in the hotel bar for the first time and get to know each other again- flirt, pretend to pick each other up, etc.)
#3 Take your Own Sexy V-day Photos Together (or make a sex tape). Either way I recommend getting the Diva light so the lighting is close to perfect! Imagine all the things you want to do with your partner (ask if they are ok before hand) and get it down in video or in a picture. The two of (or more) are the stars of the movie or picture so play it up!! Trust is of the essence here.
Imperative: Most people like massage. Massage is a nice way to relax your partner and to show love and affection. If your partner likes massages add a sensual massage into any one of the above three (or if you decide to combine ALL three together)! Get some non-toxic massage oil and massage the way you know your partner likes (and if you don't know ask) and explore new areas for example, the vaginal lips, around the anus and around the nipples.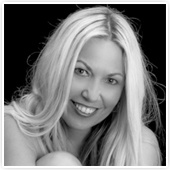 Claire Flynn
Sexuality and Intimacy Coach
Claire Flynn is a Sexuality and Intimacy Coach. Claire is busy coaching, running workshops and consulting many couples, single men and single women. What a wonderful celebration of becoming more in touch with your sexuality, having deeper intimate communication with your partner or lover and changing the old belief patterns that have held you back from experiencing more of who you really are. Living through her own experience and continuing studies on Sexology, Sex Coaching, Life Coaching, NLP, Sacred Sexuality, Tantra, Quodoushka, Reiki, bodywork, human behaviours and mindset. Claire is passionately committed to assisting others to become fully connected with their own sexual selves and to create harmonious and loving relationships. Claire has co-authored a book called 'You Can Live the Life of Your Dreams' her chapter is about Female sexuality and intimacy. It is full of useful activities and skills to help women understand more about their own anatomy, sexual energy and how to have a better sex life. The more Claire has learnt and studied, the more she realised how little most people knew about their bodies and their sexuality. You will feel free to be self expressed totally around Claire's openness, loving, inspiring and encouraging nature.
Tips:
#1 Make up some delicious aphrodisiacs tasting platters or try cacao chocolate sauce dipped in tropical or seasonal fruits. Place a blindfold on your lover and feed him or her and give them a surprise to what is going into their mouth next. Dip the chocolate sauce wherever else you want on their body so then you can lick it off or even better get your lover to lick it off you.
#2 How about you play a board game with another couple or two. Find out what each others fantasies, fetishes and desire's are by asking the most Intimate and private questions. If everyone writes down 10 intimate questions each and then spin the bottle on who asks the question and who is the lucky one to answers it.This will make the game exciting as it will be very unpredictable to who gets the random question. You may all want to do this sitting in the nude so you all feel completely unmasked and ready to open up.
#3 Why not book in for an EroticTantra Massage with a couple of skilled and sexy masseuses. You will both learn new and exciting ways to touch each other so your bodies will feel the sensations of full bodied orgasms.Just imagine laying down and 100% receiving pleasure with four hands running all over you body, feeling skin on skin and feeling stimulated all over your naked body. You can take it a step further and enjoy a Yoni and Lingam massage. You will feel so lost in the moment the pleasure will drive you crazy.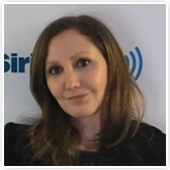 Lisa Davis
Sex educator
Lisa Davis has nearly two decades of broadcast experience and is a former sex educator. With a master's degree in public health, she is creator, host, and producer of the syndicated It's Your Health radio heard on NPR as well as host/producer of Talk Healthy Today and Talk Fitness Today by AIM Media (of Clean Eating, Vegetarian Times, and Better Nutrition magazines). She is host/producer of Naturally Savvy Radio heard online on RadioMD, iHeart Radio Talk, TuneIn, Stitcher, iTunes, UberRadio, and TalkStreamLive
Tips:
#1 Role play- confess your darkest desires and act them out. If you don't have any, just make up something that gets you both hot and bothered!
#2 Try mutual masturbation or if you've done it before, take it to new heights with toys
#3 Get the kids out of the house (bring them to the babysitter) and have sex somewhere other than the bedroom.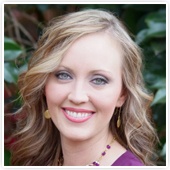 Misty Smith
Certified Sex Therapist
Dr. Smith is a Supervising Licensed Professional Counselor (LPC-S) in Alabama and a National Board Certified Counselor (NCC). She has been providing counseling services for 15+ years. She is a Certified Sex Therapist (CST) thru AASECT and a Level 3 Trained in the Gottman-Method. Dr. Misty is a contributor for Fox 6 Good Day Alabama and their segment "Where is The Love?" She is a weekly contributor on two local radio stations and columnist for several local and national magazines. Dr. Misty has been married 15 yrs, and she is mother of 2 biological, 2 "bonus," and 3 "chosen" children.
Tips:
Tantra…try it! It is a very intimate act, and proves to be extremely helpful in reaching the vulnerability we try to protect so strongly. It creates a feeling of safety necessary for that most intimate and passionate sex most of us crave! Turn up the heat with a little "fantasy-turned-reality." We have a tendency to get into a "vanilla" state of mind, and put our fantasies in a locked box in the attic. Dust off that "box" and have some fun! Sexual relationships flourish with adventure and excitement! If things seem a little stale and boring, break out the costumes! If that seems a little extreme, find some erotic and sexual questions (available online with a simple search), and have a venture into the fantasy world of your partner's mind! Skip the fancy dinner, and turn your Valentine's Day into a reenactment of that famous sensual food scene from "9 1/2 Weeks." It's an oldie but a goody! Food can really arouse the senses…smell, taste, feel! The anticipation of not knowing what is coming next. The excitement and suspense causes the adrenaline to start pumping! Give you one guess as to what else starts pumping…
Kay Kizzle
Freelance Writer
I am a freelance writer and owner of the website Kay Kizzle. I own and operate the site which features information on fashion, music, books, and entertainment.
Tips:
#1 Role Play: Plan an evening out and surprise your spouse with role playing. This can be as simple as meeting at a restaurant in clothing you wouldn't normally wear. This is an opportunity to let your inhibitions go and have fun. If your husband likes the school girl look, show up in a pleated skirt and a button up top. You can easily sex it up when you want to unbuttoning the blouse just enough to get a peak. Come up with a sexy name and have fun with it. It's a great way to add some spice to your valentines night.
#2 Have Sex in a Public Place: Turn up the heat by instigating sex in a public place. This can be as a simple as your balcony. Just make sure it's not somewhere you will regret, make it at night so it won't be as easy to spot.
#3 Sexy Underwear: This is often what people think of when it comes to Valentines Gifts for their girlfriends/wives. Branch out and get something a little more daring, something she wouldn't normally have the courage to pick herself. Assure her how amazing she looks, it will boost her confidence and make for a fun night.